Posting again!! After a massively long absence I am back posting with a gentle return to our online presence.
"Our" because it is now a big group of us whereas before it was just Dean and myself full-time and Selina, Prescille and Clara part-time. James Forrester joined me as a managing partner bringing with him the awesome Salveo Lifestyle range of nutrition programs. In the Personal Training Dept Dean's brother Alex Salihin joins as PT Manager together with Phil Aziz, Dan Hammond, Lorne Peart, Husaini Ahmad (Mr H) and more recently Nathan Williams. Stephen Greenan is our fulltime Physiotherapist, Maria Hussain our top-class deep tissue therapist and Cheryl Lin is working on the Salveo Lifestyle business (the UFIT nutrition side of things). Citira Corrigan is now UFIT Bootcamp Manager overseeing a major refurbishment of that side of things and doing a fine job! Finally Dean has stepped into a role as UFIT Technical Manager ensuring we all stay current (and even ahead) of developments in this massively dynamic industry!! The administration is being handled by Lyana Rahman. That's 17 of us, WOW!!!
And the BIGGEST news, we have our own Studio in the heart of the CBD at 87 Amoy St!!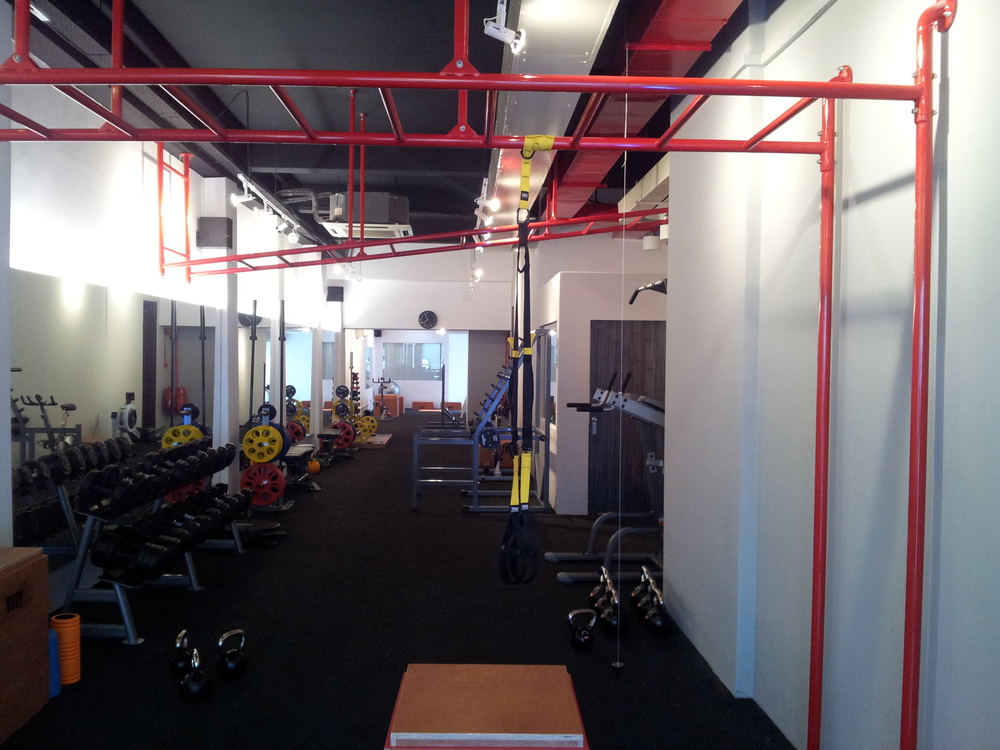 UFIT Studio, 87 Amoy Street.
And guess what, we are soon to be 1!!! Indeed when we set up the Studio we also re-established the entity UFIT Urban Fitness from a sole-proprietership to a full Private Limited company. And in November we turn 1!!! We'll have a party so stay tuned!!
A lot has happened in the first year……we have launched the UFIT Games and our second UFIT Games comes along in January 2013. We have gathered a lot of loyal and satisfied clients and take an additional space on Amoy St, very shortly, doubling our floor space! We are getting bigger with new hires in recent times and more to come! We successfully delivered our first big corporate event, in Phuket for Catlin Insurance and that included a 6 hour Amazing Race, charity work and some excellent food in great locations around Phuket! Our Bootcamp continues to thrive, increasing its membership and range of sessions that now include dedicated Core, Running and Circuit classes. As our awesome Team expands so does the knowledge and passion of our Trainer's and this benefits you guys, especially in Bootcamp where you can access so many of our expert group!
There are many great things happening at UFIT! I'll be posting more very soon!!