Go green!
Replace your standard noodles or flour based ingredients and enjoy this meal without your carbohydrates. You can also use this recipe when taking part in our Clean & Lean programmes.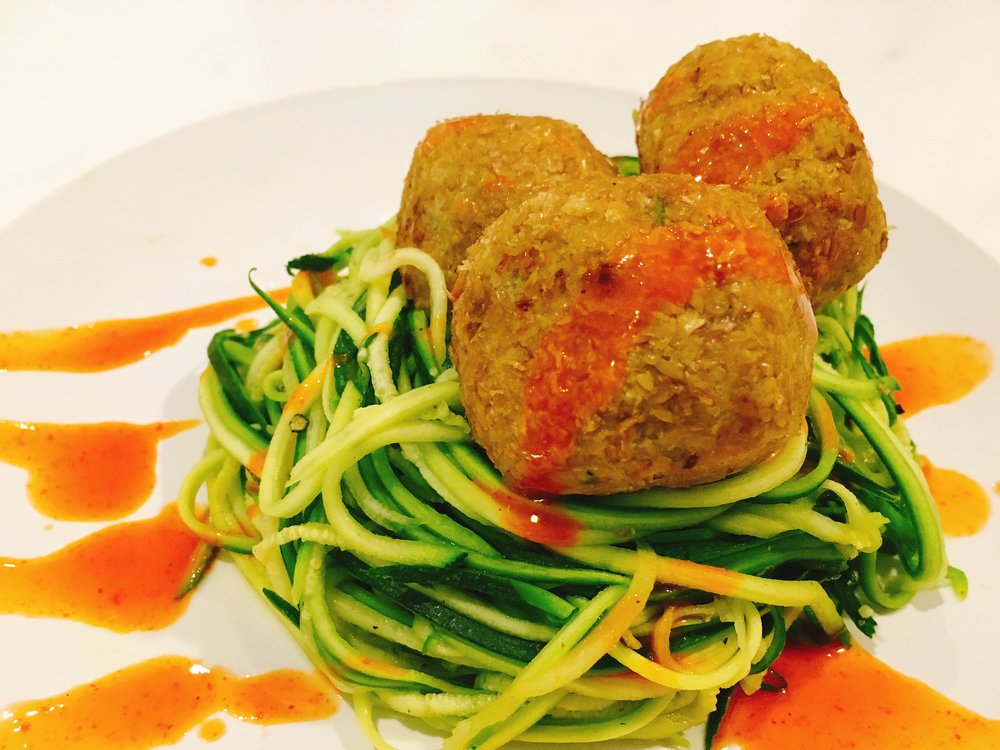 Serves 2
INGREDIENTS:
150 grams of lean beef
1/2 small onion
1/4 green pepper
1/4 garlic clove
1 tsp dried oregano
2 tsp of parsley (fresh preferably)
Peperoncino (or chili flakes)
Salt and pepper
METHOD:
1. Process for 2-5 minutes your beef with onion, 1/4 green pepper, 1/4 garlic clove, 1 tsp dried oregano, 2 tsp of parsley (fresh preferably), peperoncino (or chili flakes) salt & black pepper to taste.
2. Put 2 tbsp of flaxseed on a plate. Wet your hands and roll your mix to make the meatballs rolling them through the flaxseed, making a thin coat.
3. Bake at 200 until golden brown. This makes approximately 6 meatballs. Serve with zucchini noodles, hot sauce and extra virgin olive oil.

---
For more information for UFITs Nutrition programs get in touch with us here. Join our next Clean & Lean Challenges that we run 4 times a year providing you with the opportunity to change your healthy habits into a lifestyle.
Thanks to @Soff.it for providing these deliciously creative recipes.