A tasty and simple dish for the whole family to enjoy.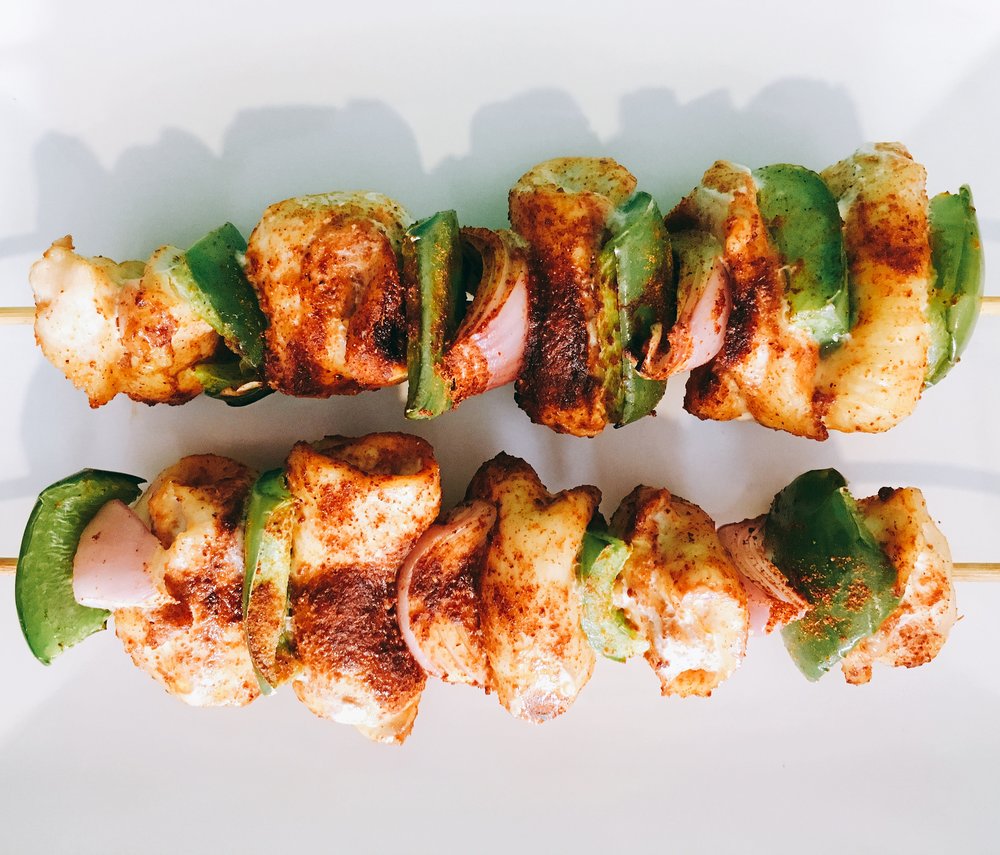 INGREDIENTS:
6 barbecue skewers
250g chicken breast
1 red onion
1 green capsicum
1 tomato
2 tbsp dried tikka spices (double check that there's no sugar added)
1 lime - wedged
Cilantro to taste
Coconut oil (just a little bit for brushing after sprinkling the spices)
METHOD:
1. Cut the chicken into cubes. Place in a bowl and toss 1 tbsp of spices.
2. Cover with paper wrap and store on the fridge.
3. In the meantime, chop the vegetables in chunks.
4. Put the skewers under water for 30 seconds. Assemble the skewer by mixing the chicken, onion, capsicum and tomato. Then place on a baking tray.
5. Use a brush with coconut oil to "paint the skewers" and sprinkle the remaining tbsp of spices on the skewers.
6. Bake in a preheated oven to 200 for 15-20 minutes.
---
For more information for UFITs Nutrition programs get in touch with us here. Join our next Clean & Lean Challenges that we run 4 times a year providing you with the opportunity to change your healthy habits into a lifestyle.
Thanks to @Soff.it for providing these deliciously creative recipes.