UFITs new take on 'Arepa,' by replacing the dough and flour with the Cauliflower. Yet another unbelievable use for cauliflower.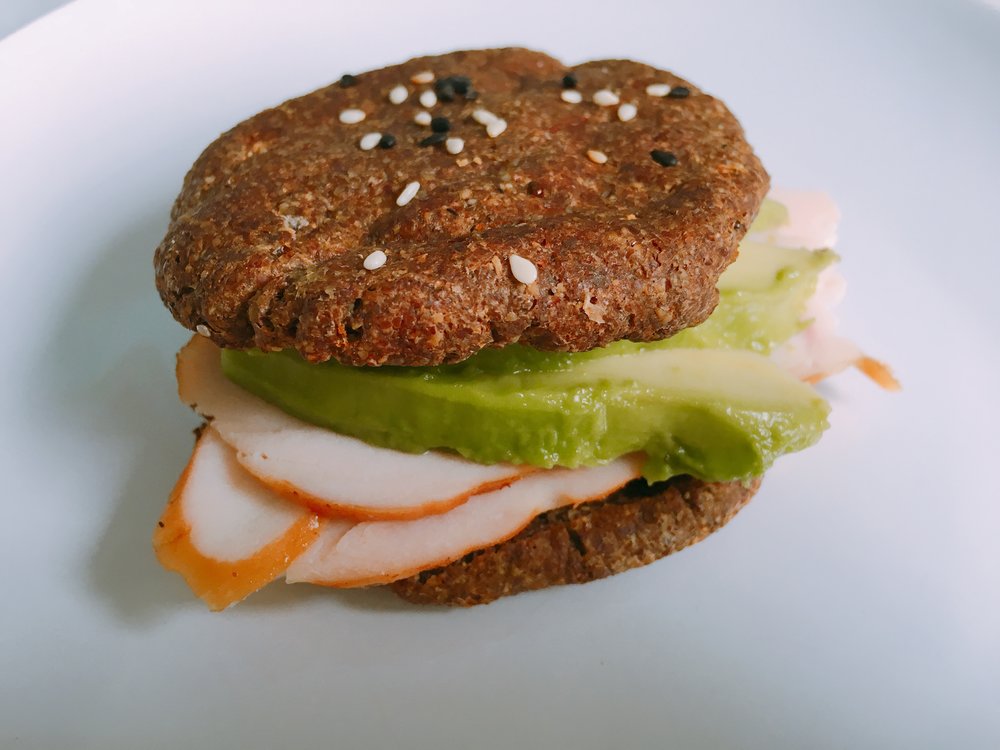 INGREDIENTS:
1/4 cup mashed cauliflower

2 tbsp flaxseed meal
1 tsp pysillium husk
1/4 tsp chia seeds
Sea salt to taste
METHOD:
1. Mix all the ingredients with a fork. Once the ingredients are well combined, use your hands to make a ball and shape into a burger.
2. Prepare a baking tin with oil spray or putting 1-2 drops of oil spread and spread with a napkin.
3. Place the arepa and sprinkle sesame seeds.
4. Cook in preheated oven at 200 until crispy on the outside. Cool down, slice in half and fill.
---
For more information for UFITs Nutrition programs get in touch with us here. Join our next Clean & Lean Challenges that we run 4 times a year providing you with the opportunity to change your healthy habits into a lifestyle.
Thanks to @Soff.it for providing these deliciously creative recipes.