Be the better version of you
Our Clean & Lean Challenge and For Life transforms bodies and lives! It is a 4 week intensive, all-inclusive program, that will get you amazing results in a short amount of time.
Our team of the 'best in class' Personal Trainers and Nutritionists identify your needs and take your journey with you each and every single step of the way. We're there when you need support, motivation and most importantly we are interested in helping you build a sustainable and healthy lifestyle for the future.
One of our loyal clients Ben took to our renowned Clean & Lean Challenge earlier this year and achieved such amazing results.
In just four weeks Ben lost 6.21% body fat and 5.7kg. He has proven that if you take the first step and really put your mind to it you are capable of much more than you give yourself credit for.
BEFORE

AFTER

Ever wanted to know what it's like to do UFITs Clean & Lean? Hear it first from Ben himself.
1. What were your reasons for signing up to the Clean & Lean Challenge?
Firstly, I'd just had a heavy (boozy) couple of months with a few trips away and visitors in town, so too much going out eating and drinking and not enough exercise I was feeling overweight and unfit, and the timing worked well that I had four weeks pretty free in the diary. Also, liked the idea of a bit of a challenge and doing it with some mates (my cricket team) with a side bet between us as an extra incentive.
2. What were the hardest parts of the challenge?
The first week probably. Changing habits, the sugar withdrawal, saying no thanks to a beer the first couple of times and I felt a bit weak/light headed training in the first week, after that it was fine and I got used to it quickly. I did miss fruit and having milk in my morning cup of tea though!
3. What did you enjoy most about the challenge?
Seeing the results! I lost a few kg's really quickly and found that quite motivating to stick with it. I also felt good, more energetic and slept really well.
4. What was the best bit of knowledge that you learnt throughout the process to sugar, fats, diet?
Probably how much sugar and hidden sugar is in different foods and the process of what your body burns first for energy.
5. Did you manage to avoid your biggest weaknesses?
Yes, on the whole I managed to stick to it pretty well.
6. What advice would you give to future clean & leaners to encourage them to stick with the challenge?
Do it with some friends, colleagues, team mates, your husband or wife as a bit of moral support and banter definitely helped throughout the month.
7. Did it get any easy?
Yes definitely. After the first week I felt I had more energy and also just wasn't as hungry as I used to get, so didn't get cravings for big/ unhealthy meals etc.
8. What would be your 3 top tips to stick with the challenge?
Get stuck into the Clean & Lean recipe book (or your helper in my case) and preparing meals, so you don't get bored of eating the same things, train hard throughout the month if you can as I found it helped me not want to cheat and do it with some buddies for a bit of moral support.
9. How to you feel four weeks later? Happier, healthier?
Absolutely! I'm very happy I did it, I feel much better for it.
Preempt the new year guilt and get ahead on your resolutions with the Clean & Lean team this January. Remember it's not a sprint, it's a marathon. Take the time to understand your body, learn to love food and understand how to cut back on your sugar intake.
---
CLEAN & LEAN CHALLENGE
For more information for UFITs Nutrition programs get in touch with us here. Join our next Clean & Lean Challenges that we run 4 times a year providing you with the opportunity to change your healthy habits into a lifestyle.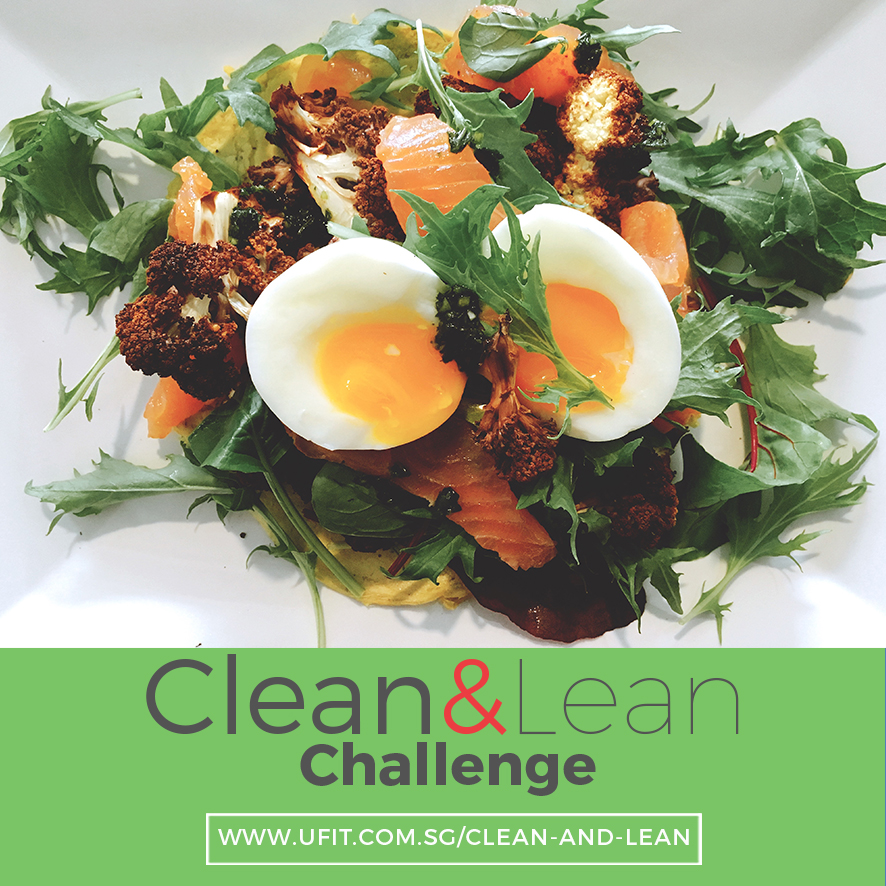 ---
BODY TRANSFORMATION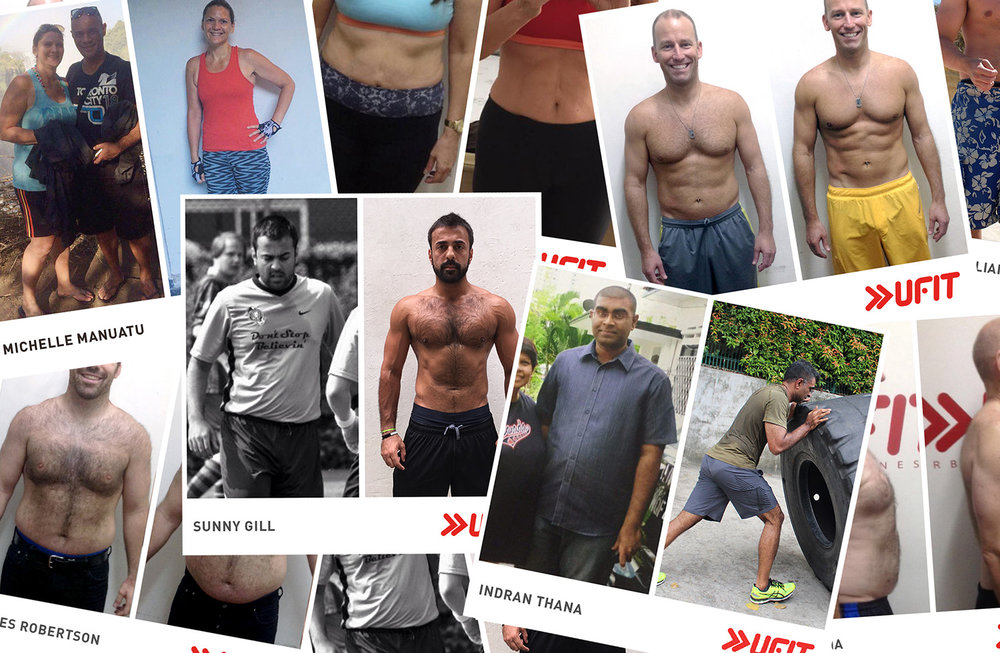 Be the better version of you and find out how UFIT can provide you with a life changing experience! Find out more information here.