It's silly season after all. Get the party started with these uber cool tomato & basil popsicles. Our new take on soup - try it!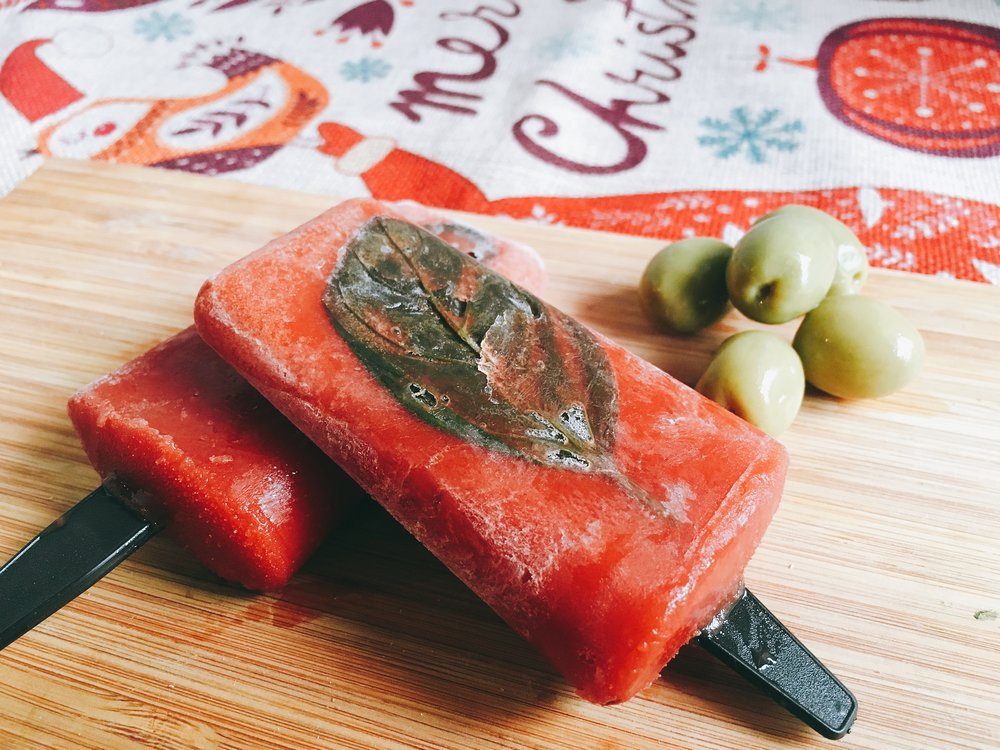 INGREDIENTS:
4 large ripe tomatoes
1 garlic clove
2 tbsp extra virgin olive oil
1 Handful of fresh Basil
Seasoning: salt, pepper, crushed chili/pepperoncino to taste, optional: tabasco
1 fresh burrata
Method:
1. Wash the tomatoes, cut them in chunks and place on a large bowl.
2. Add the olive oil, half of the basil leaves and the garlic (previously peeled and crushed).
3. Cover with film paper and microwave at max capacity for 8 minutes. If you prefer not to microwave, cook on a covered saucepan at medium heat for approx 20 minutes. Cool down for ten minutes.
4. Use a hand blender to make the sauce smoother. Add seasoning to taste.
5. Set aside 8 Basil leaves to stick to the sides of the popsicle maker.
6. Chop the remaining fresh leaves using a spoon to add them to the mix. Pour the mix into the popsicle maker. Freeze for at least 4 hours.
7. For presenting, prepare a large plate. Place the burrata in the middle. Using a sharp knife, carefully do vertical and horizontal cut on top of the burrata. Sprinkle sea salt or pink salt and pepper. Place the popsicles on the remaining area and drizzle with olive oil.
---
For more information for UFITs Nutrition programs get in touch with us here. Join our next Clean & Lean Challenges that we run 4 times a year providing you with the opportunity to change your healthy habits into a lifestyle.
Thanks to @Soff.it for providing these deliciously creative recipes.