Indulge in this delicious apple crumble that we've put together for you to enjoy over the Christmas season and beyond without feeling too guilty for having a dessert.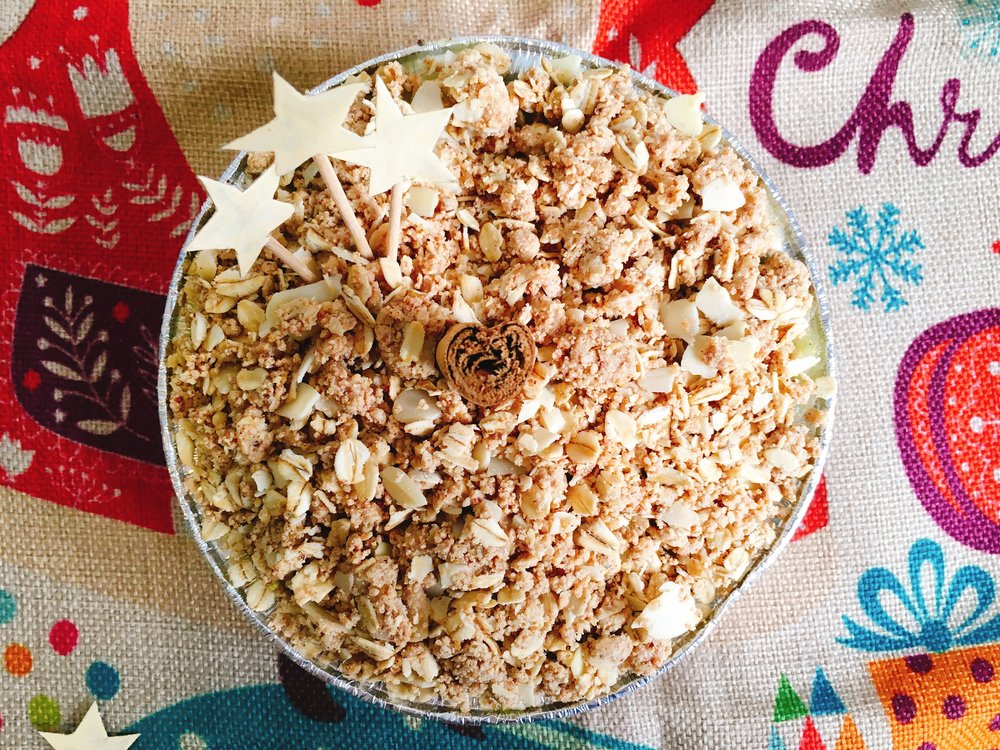 INGREDIENTS:
6 large green cooking apple
1 tbsp chia seeds
1 tbsp cinnamon
2 tbsp almond butter (room temperature)
2 egg whites
1/2 cup rolled oats
1/3 cup almond flour
1/3 cup coconut flour
1/4 cup chopped nuts of your preference
Vanilla extract
Stevia to taste
Method:
1. Wash and slice the apples into slices or cubes. Mix with the cinnamon and cook on the microwave for 3 minutes, toss and repeat. If you desire, you can bake them on the oven at 180 until tender using a baking dish.
2. Add 1 tbsp of chia seeds to soak the liquid excess.
3. In a bowl, mix the remaining ingredients using a fork first and then using your hands to make the crumble. If you don't consume oats, replace them for another nut flour.
4. Place the apples on a baking dish, put the crumble on top and bake at 200 until golden brown (approx 15 minutes). Serve with very cold greek yogurt.
---
For more information for UFITs Nutrition programs get in touch with us here. Join our next Clean & Lean Challenges that we run 4 times a year providing you with the opportunity to change your healthy habits into a lifestyle.
Thanks to @Soff.it for providing these deliciously creative recipes.