The year is drawing to a close, but our bootcampers continue to show and motivate us week on week. It's amazing to have so many people join us on a weekly basis, and we always like to show our appreciation by awarding key members of the community for their outstanding efforts over the course of each month.
Stay connected and motivated team! Hear what our November stars of the month had to say about their journey with UFIT Bootcamps so far...
---

---
MEET MARK TRUNDLE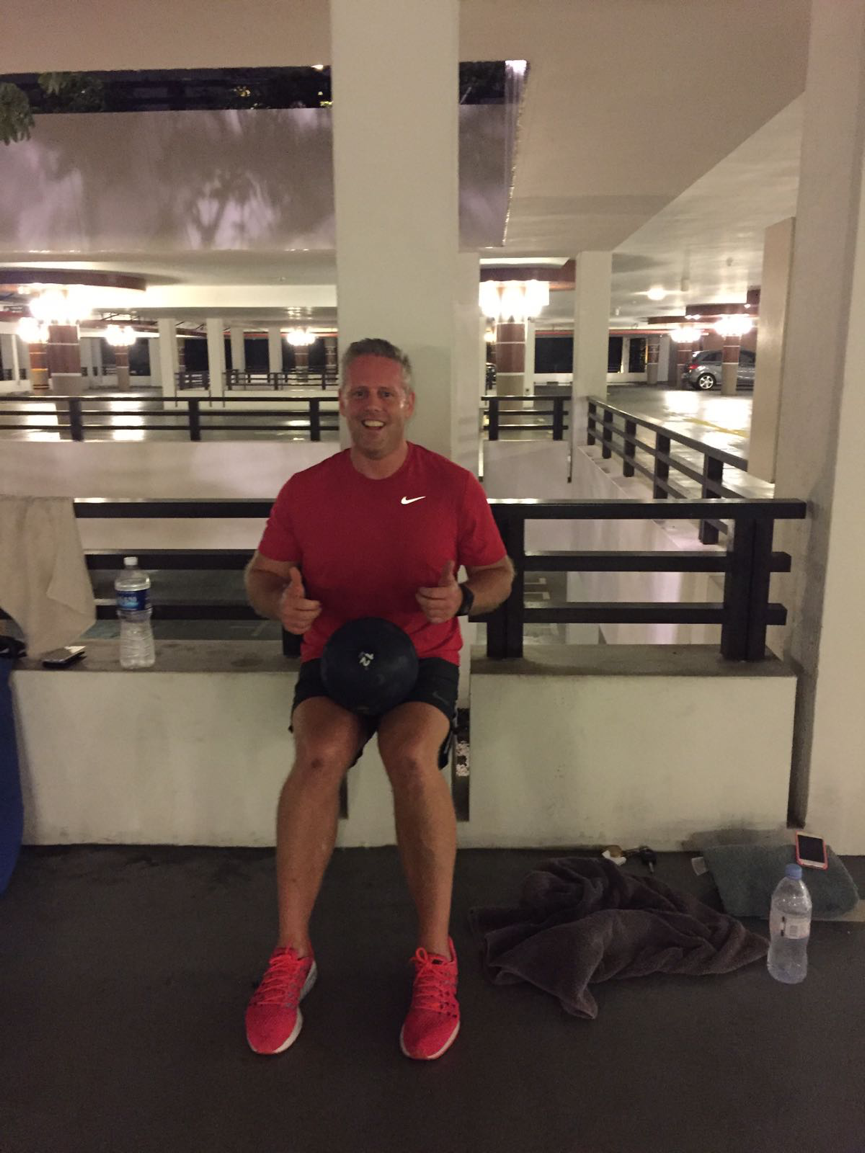 Mark has been an absolute pleasure to train at UFIT so far where he always works hard, enjoys his sessions and adds a great energy to each class. Keep up the great work with the team Mark!
'After relocating from Hong Kong earlier this year and realising the time and energy needed to balance a new job with two young kids, I decided to make a couple of lifestyle choices. I distinctly remember the aches and pains after the first Sentosa BOXFIT with Lawrence, but to be honest the trainers and group workouts are the key reasons why I keep coming back. The guys are great, with a good mix of coaching and banter to get you through the sessions. Special thanks to Ryan Hamill, Rebecca Dixon and Lawrence Cartwright for helping me achieve my goals. My energy levels are higher and back-of-the-wardrobe shirts which haven't seen the light of day in a while are making a re-appearance! Cheers to the whole team.'
For Mark's prize he received an amazing voucher to spend at Jermyn Street www.jermynstreet.com
---
MEET KATY CHENEY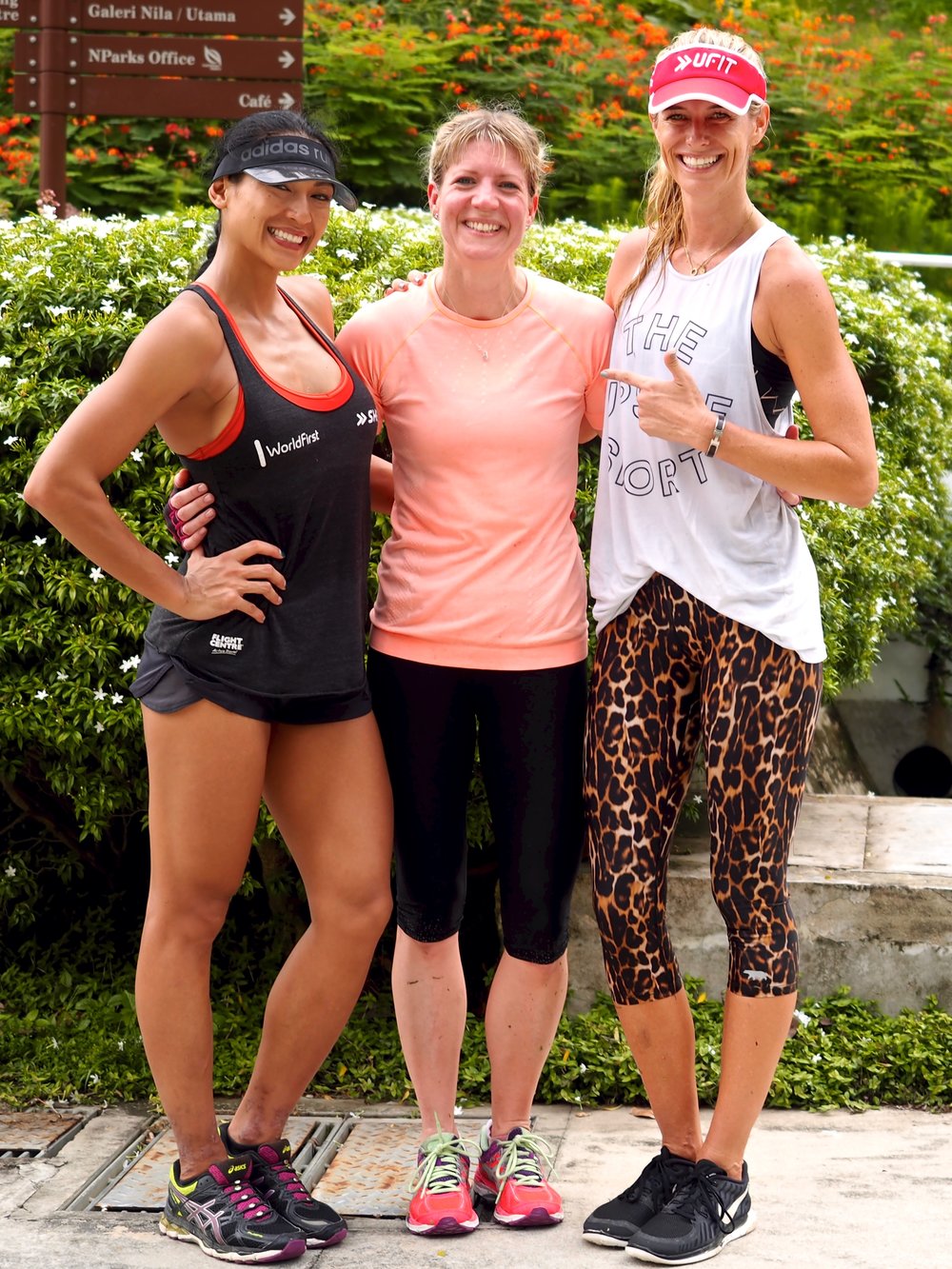 Katy is a huge part of our community and we love seeing her at every single bootcamp, rain or shine. We had the pleasure of travelling to Bali with Katy for our recent Tough Mudder event and have seen her going from strength to strength and inspiring our community every step of the way. Keep it up Katy. Here's her journey here…
'My UFIT journey began before I even arrived in Singapore over 4.5 years ago. My trainer in London knew James Forrester and we exchanged emails and arranged for me to begin Personal Training sessions at the UFIT Amoy Street studio. I had worked hard over the previous 18 months in London to lose weight and improve my fitness and was concerned I'd lose momentum when we moved – I needn't have worried!
I started at UFIT Bootcamps not long after, initially joining the Monday night crew at Fort Canning. I was surprised at how much I enjoyed the classes and what a difference they made to my overall fitness. Running was not something I'd particularly enjoyed in the past but when I signed up for my first Urbanathlon I realised that this was something I'd need to work on. I was a bit apprehensive before my first RUNFIT class but the coach and the group made me feel so welcome and this is now one of my favourite classes. Learning that I can not only run but sprint too has been hugely motivating - and surprising!
More recently I've been joining the Obstacle Course Bootcamp at CrossFit Bukit Timah which has been brilliant. It is an amazing feeling being able to climb a rope, swing across monkey bars, pick up and carry an atlas ball and flip tyres (with help!). Speaking of help, this is one of my favourite things about UFIT – the camaraderie and support from fellow UFITers is second to none. Together we have made it through tough bootcamps and races and I'm grateful for the many kind words of encouragement from others. Sometimes, just a shared look of pain is enough to give me a push to go the extra mile to finish.
The teamwork displayed by everyone doing the recent Tough Mudder event in Bali was really special and was definitely one my highlights of the year. It was so much fun and I was proud to wear my UFIT top and be part of the UFIT team.
One of the things I love about UFIT bootcamps is the variety – even when I attend the same class each week, the coach mixes up what we do and it never feels boring. The UFIT coaches are all enthusiastic and knowledgeable and seem to have a sixth sense for when we need a bit of encouragement, or when some 'tough love' is needed!
The benefits of UFIT bootcamps go way beyond fitness. Through UFIT I have also been introduced to the 'Clean and Lean' programme which has taught me much about nutrition and helped me lose body fat. I've learned new skills through taking UFIT Education courses in kettle bells and suspension training. I am also incredibly grateful to everyone in Amoy Street, One North and the UFIT Clinic who helped me when I injured my back.
I have met so many lovely people through UFIT Bootcamps, many of whom have since become good friends. I look forward to seeing them at class and meeting new people through the partner workouts. Exercising outdoors is also very uplifting. I can't imagine a weekend in Singapore without a bootcamp to start my day with sense of achievement and a smile!'
For Katy's prize she received an amazing voucher to spend at Sabine's Baskets www.sabinesbaskets.com
---
MEET MAYANE HALLEUX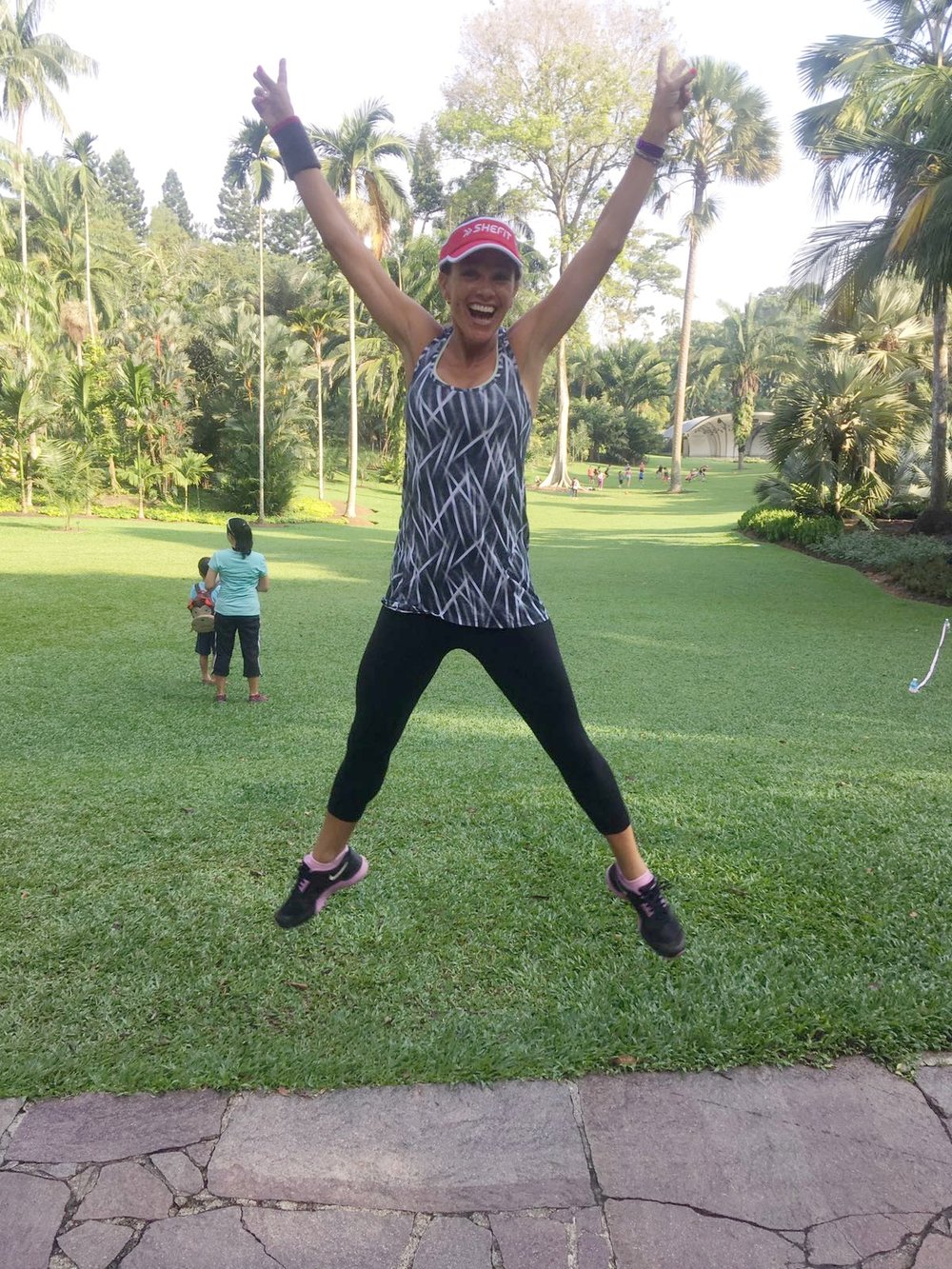 We love seeing Mayane every week kicking some ass at our UFIT Bootcamps – stay focused and keep coming back Mayane we love your energy and passion for our bootcamps.
'I started bootcamp in April 2014 - a few months after having moved to Singapore. I was previously in Ho Chi Minh where I regularly participated in outdoor sport classes and was searching for something similar. Well, I found it! My first class was super scary and I couldn't walk for a week afterwards, but I went back for a second and a third and a fourth class, and before I knew it, I was hooked.
Often when I come home after a workout drenched in sweat, grass in my hair and mud on my knees, people in my condo ask me what happened to me... "Bootcamp," I proudly answer. "You're crazy, Mayane!" they reply. Yes, maybe a bit...but this "craziness" has become a part of my sacred daily routine and a part of my quest for inner and outer strength and peace. I'll admit that when I'm away on holiday, I honestly miss the sessions and am itching to get back at it.
And as they say, "the more the merrier," I'm so happy to have managed to convince one of my skeptic friends to join me in the bootcamp craziness (shout out to my stellar partner and recent Star of the Month, Karelle!)
Thank you to all you warm, accepting, determined and powerful Bootcamp ladies and coaches who continue to challenge and inspire me daily!'
For Mayane's prize she received a voucher to spend at the fabulous Soi 60 - Thai Restaurant, Robertson Quay www.soi60.com.sg
---
MEET SAMANTHA GALLUP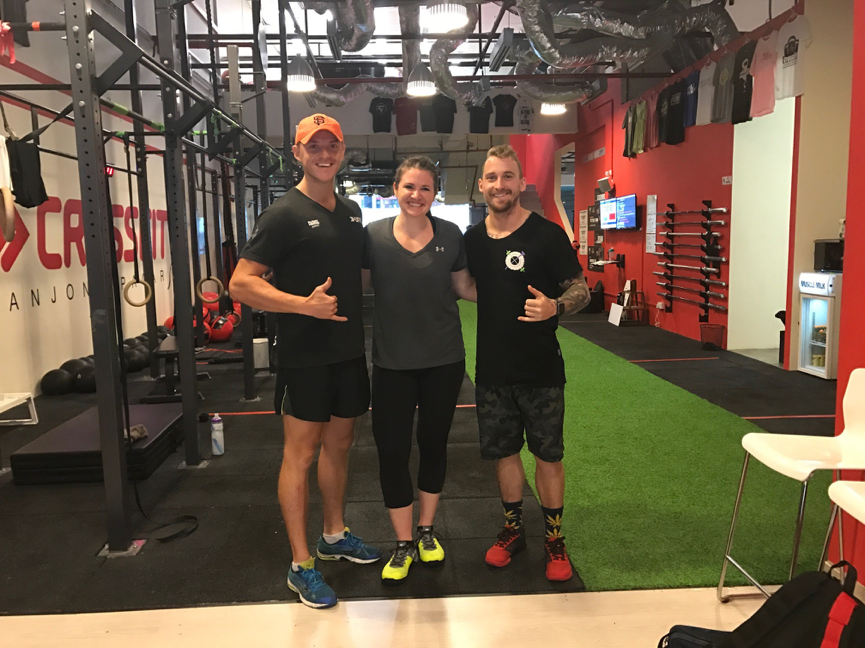 Samantha is an absolute trooper who is dedicated to her fitness and leading a healthier, happier lifestyle. Keep up the great work Samantha!
'I moved to Singapore in February 2014 and spotted the bootcamp crew at the Marina Bay lawn a few weeks later. I always push myself harder when under the instruction of a trainer, so a group class seemed like a good fit. While unbelievably challenging, the trial session exceeded my expectations. I felt so welcomed by the members and trainers, and UFIT classes have been large part of my fitness regime ever since.
More recently, I incorporated Personal Training sessions with Jordan at CrossFit Tanjong Pagar, and that has propelled me to work even harder during bootcamp sessions. The trainers are knowledgeable, motivating, and despite the larger groups, I can always count on them to correct my form. I also appreciate that they take the time to learn everyone's name! I feel much stronger than I did earlier this year and have finally started to wrap my head around the fact that I can transform my body even without a massive drop on the scales.
I feel proud to be part of the UFIT community, and the energy, friendly competition and support make it easy for me to keep coming back for more! '
For Samantha's prize she received an amazing voucher to spend at Base Athletica www.baseathletica.com