Kamlesh has been a part of our UFIT Bootcamps and community, but was looking to take his goals to the next level by joining the Clean & Lean programme. We're so happy for your achievements Kamlesh!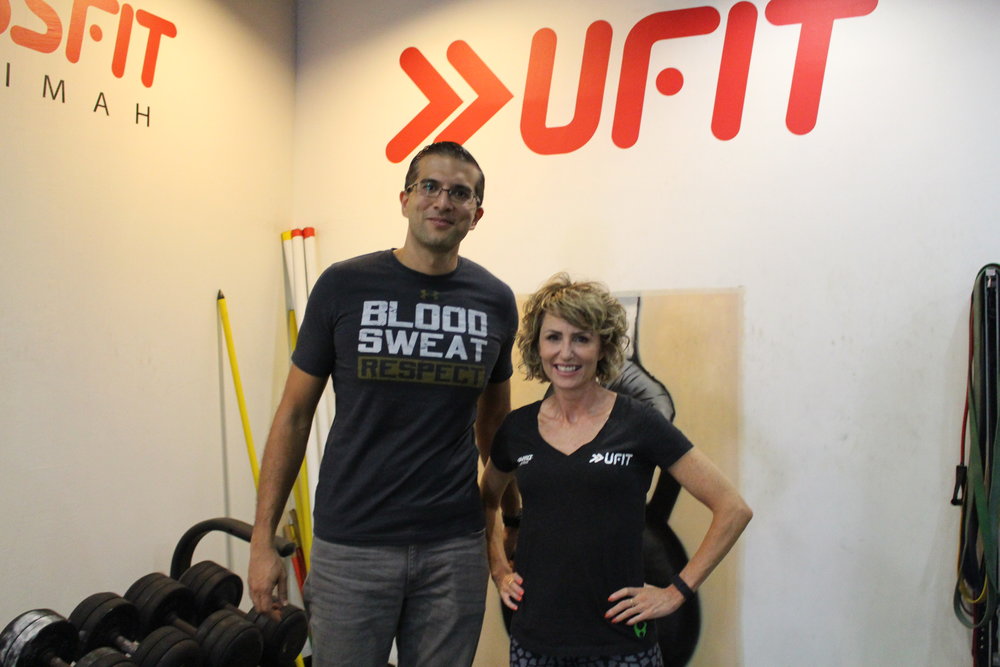 Throughout the course of the four weeks Kamlesh's hard work paid off and he lost a staggering 6kg and 6.94% Body Fat. Hear more about Kamlesh's journey on the programme and how he achieved these awesome results:
"Wow! Runner-up for Clean and Lean 11. I'm really pleased with myself for that. Almost makes me want to go on a binge and come back and try winning it next time. JUST KIDDING!
I'm actually quite upset about this…. I realise that I now abstain from alcohol and sugar, and fried noodles disgust me. I've lost about 3 inches off my waist which means I need to spend time buying new pants. My business suits look like baggy pyjamas, and people I've met after a few years don't recognise me at first glance. Thanks to Wendy Riddell and Noa Harari!
Now that's out my system… I started my fitness journey almost 2 years ago. It's been a challenging road, but while I've made subtle changes to my diet over time, I've never benefited or learnt so much as I did during the 4 week programme. To me, it was all about weight and BMI. I never realised how much sugar I was ingesting without actually seeing the sugar, and how much unnecessary food I was consuming.
I think that (even though I recovered more than my investment :-) ) this programme was total value for money. I effectively paid $30 per kg lost, and I got 4 bootcamps, nutrition seminars, workouts, and most importantly, the knowledge and awareness of my body. That's more value than any slimming centre or crash diet programme can offer. I feel a lot lighter, I lift more, run faster, and a lot of my lower back problems have sorted themselves out. I've met some really wonderful people on the way, and wanted to give a special shout out to Jaike Carter who trained me real hard at UFIT - Getting You Fit!! for the past year.
I'm looking forward to more mind-blowing stuff next year, and I do hope to come back for one more round of C&L, not now, but really soon. I will certainly recommend this to all my peeps!"
---
A big thanks to our partners who supported us throughout the programme to keep our community energized, inspired and fueled for their weeks ahead.
UFIT Clinic
UFIT Bootcamps
CrossFit Tanjong Pagar
The Whole Kitchen
Sarnies
Sabine's Baskets
FitThree Meals
The Providore
Join our next Clean & Lean programme and embark on a journey of a life time. Learn everything you need to know about nutrition and exercise to build a sustainable healthier, happier you. View our next challenge here. Take your first step with UFIT Clean & Lean. Make the change and see the life changing results.