A great creation to introduce for dinner parties or mid afternoon weekend snacks to enjoy with your homemade dips.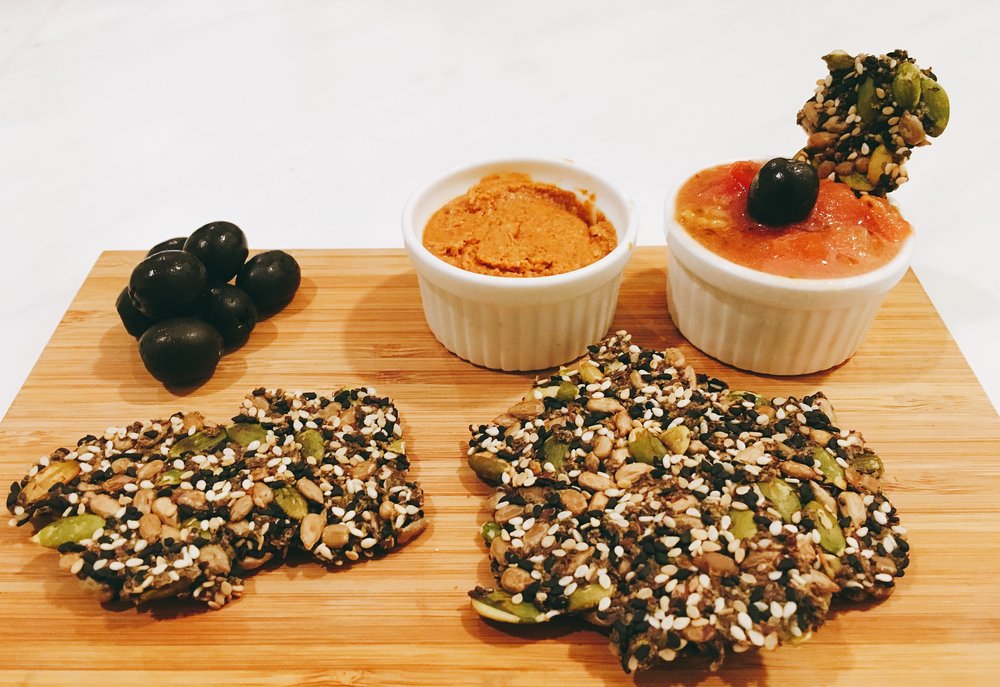 INGREDIENTS:
1/2 cup pumpkin seed
1/2 cup sunflower seed
1/4 cup chia seed
1/4 cup linseed
1/4 cup black sesame seed
1/4 cup white sesame see
2 tbsp of flaxseed meal
1 cup of water
Salt, cumin to taste
Baking paper
METHOD:
1. In a large bowl, mix all the seeds, salt and cumin and add 3/4 cup of water, then mix with a wooden spoon. Make sure you check the consistency - if it's not runny, add the remaining water.
2. Preheat the oven to 180. Prepare the tray with paper and spread some oil (extra precaution).
3. Spread the mix evenly and bake for 20 minutes. Slice into desired shape and put back on the oven until crispy and golden (about 5-10min).
4. Pair these tasty crackers with olives and salsa.
---
For more information for UFITs Nutrition programs get in touch with us here. Join our next Clean & Lean Challenges that we run 4 times a year providing you with the opportunity to change your healthy habits into a lifestyle.
Thanks to @Soff.it for providing these deliciously creative recipes.