Love scotch eggs, but want to avoid the breadcrumbs? Try these tasty picnic snacks that are even week one Clean & Lean Challenge compliant.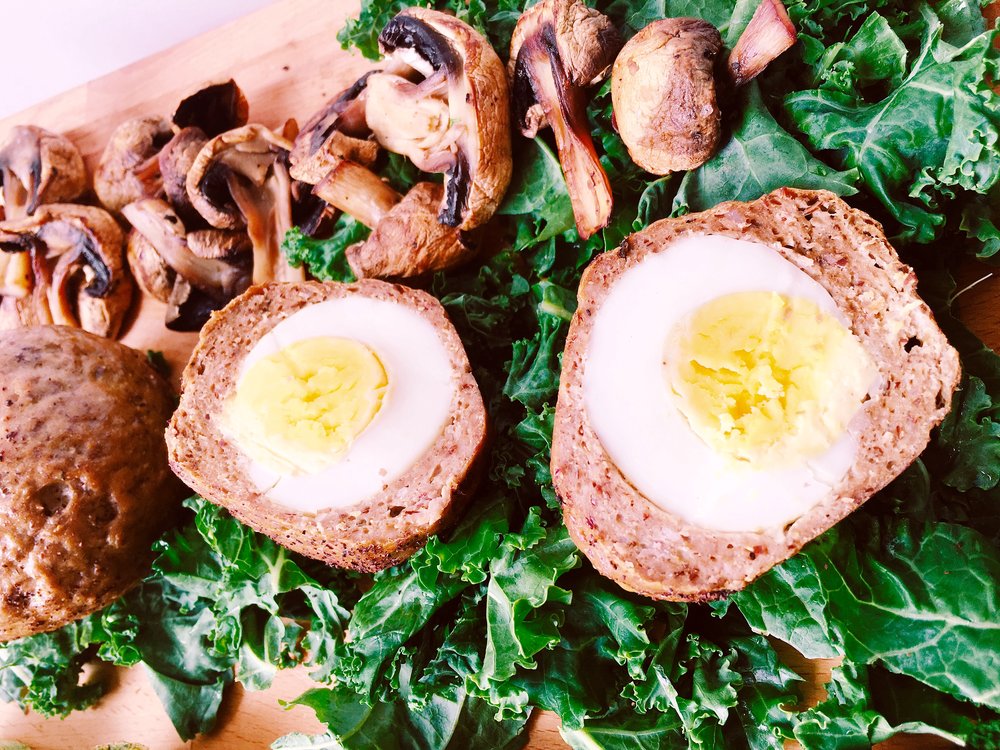 Quantity: makes 2 x Scotch eggs
INGREDIENTS:
2 x hard boiled eggs
175g of lean beef
2 x egg yolks
1 tbsp of flaxseed meal
1 slice of lean back bacon (remove visible fat)
1 tsp of mustard
1/4 tsp of smoked paprika
1/4 tsp of coffee (optional)
Nutmeg, pepper, salt to taste.
METHOD:
1. Put all of the ingredients into the food processor except the hard boiled eggs and coffee.
2. Blend until it gets a paste texture. Split the mix in half. Wet your hands and then place the mix on one hand making a hole for the egg and then spreading the sides of paste.
3. Cover all of the egg with the paste and try to craft it into a meatball. If you are brave, sprinkle coffee (trust us, it's good)! Bake on a preheated oven (180c) for approx 20-30 minutes.
4. Remove from the oven and leave to cool slightly, then serve warm.
---
For more information for UFITs Nutrition programs get in touch with us here. Join our next Clean & Lean Challenges that we run 4 times a year providing you with the opportunity to change your healthy habits into a lifestyle.
Thanks to @Soff.it for providing these deliciously creative recipes.