Working out at home is something not many people thought about until recently, however many of us now have no other option but to keep up our fitness regimes from the comfort and safety of our own homes. This can cause a number of issues such as lack of equipment, space, and lack of direction.


There are numerous bodyweight programs available online but it is important you don't throw everything out of the window and just blindly follow a workout that doesn't suit your needs, goals, body type and injury history. Follow these 3 strategies to help you structure your home workouts

Pick A Goal
We all know the importance of having a goal, and just because you are having to workout from home doesn't mean you should abandon them completely. You may have to adjust your goals slightly, for example, if your goal is to increase muscle mass and you have no equipment at home, it might be hard to achieve this, however, now could be a good time to work on other goals you have such as improving your conditioning. So pick a goal (new or old), write it down, and attack it hard over the next few weeks!
Know Your Limitations
What do you do when you normally work out at the gym? Whether you work out with a trainer or own your own, it's likely you progress gradually, work around injuries, try 1 or 2 new things every month, etc. Just because you are now having to workout from home, don't throw all your sensible training out of the window in place of endless high impact jumps or burpees, sure these workouts might be great for some people, maybe you, but if you have a history of knee issues it might not be the best idea. So try and create a plan that not only fits your goal but also works around your own personal ability and limitations.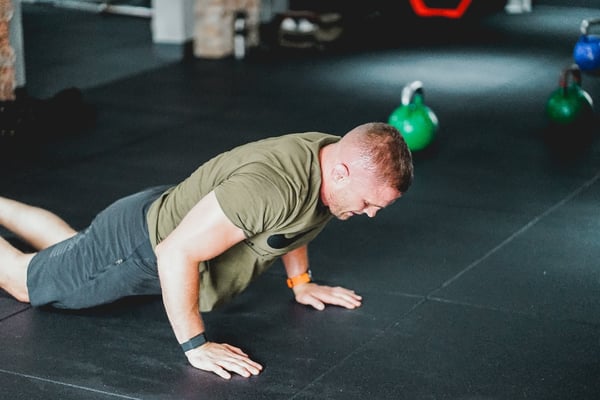 Create Your Own Competition
Working out at home isn't always fun, especially if you are stuck for space or have a dog that wants to lick your face every time you do a push-up! If you don't have a partner or family to join in with you, you need to create some challenges so you have some daily wins to keep you motivated. This isn't your overall goal but it can be a small challenge that pushes you towards your goal, for example, if your goal is to improve your aerobic fitness, pick 5 exercises you can do at home, perform 5 sets of 15 reps each and time how long it takes you to complete the whole circuit - do this 1-2x per week and see if you can improve your time. Breaking your goals into small challenges can be a great way to break up the monotony of working out at home and keep you motivated.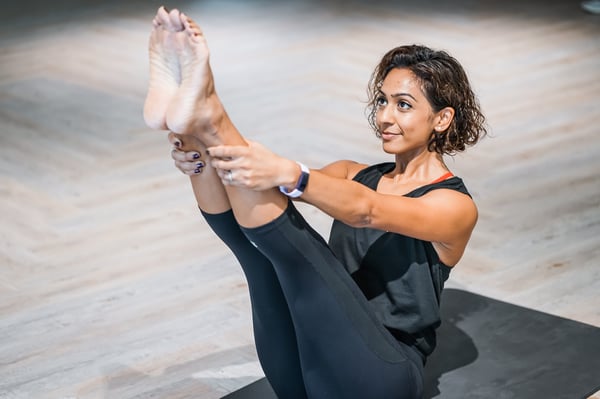 You Can ALways get some extra help
If you are still struggling with training from home we are now offering online coaching with where you can have a member of our expert health and fitness team design an individual workout that suits your goals, injuries, and equipment delivered through our state of the art app right to your fingertips.
---
About the author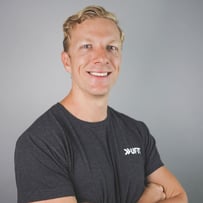 Tom is a personal trainer, strength and conditioning coach and educator. He graduated from the University of Gloucestershire, UK with a BSc in Sport and Exercise and an MSc in Sports and Strength and Conditioning. Tom specialises in sports performance enhancement and body composition training. He believes in building programs that are tailored for your goals through fundamental movements.