If you've been hiding under a rock or training alone and in secret for the past decade, you may not have heard of The Turkish Get-up (TGU). Simply put, it involves holding a kettle bell in one hand and going from lying flat on your back to standing up-right in one fluid movement whilst holding the kettlebell above your head at all times. Sounds simple? Try it and you won't think it's a Turkish Delight – that I promise you!
TGU is a benefit rich exercise – but amazingly under-used and poorly executed in many training facilities, possibly due to a lack of real understanding on behalf of the PTs – although certainly not lacking in UFIT gyms! So here are my top 6 benefits for including this amazing exercise in your training program: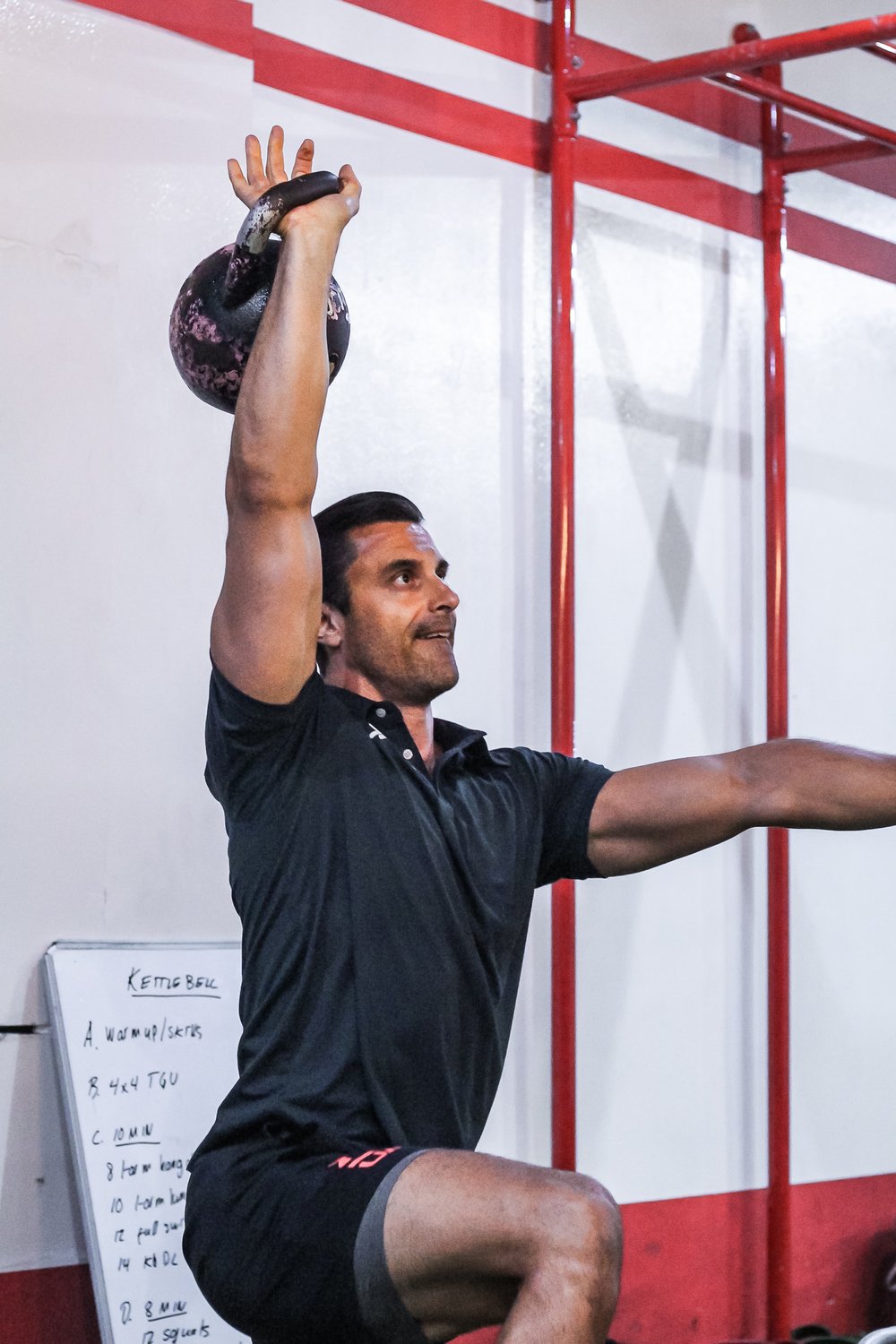 1. Promotes stability in the upper and lower body – stability – including your core stability - is a key component of fitness and without it, an athlete's ability to produce maximum force would be compromised
2. Promotes thoracic mobility and extension - in a world of desk-bound people, T-Spine extension and "opening up" should be a daily goal for anybody looking to improve or maintain good posture
3. Stimulates proprioception - the ability of "knowing where your body is" and how it moves through space. This adds a balance element to the training program
4. Multiplaniar in nature - a well-balanced program should consist of exercises that are in all 3 planes of movement (Sagittal, Frontal and Transverse), the TGU hits all 3 at one time
5. Has a cardiovascular effect on the body - with slow, controlled movement and correct weight selection the TGU can become extremely challenging quite quickly
6. Develops trunk and core strength in more than one movement – it effectively trains the "core" and not just the abdominals, which will transfer better to sports and activities that require standing and rotation/anti-rotation (ie most sports).
If you want to know more about training with kettlebells, join our Kettlebell Class to get an in-depth guidance from our qualified coaches.