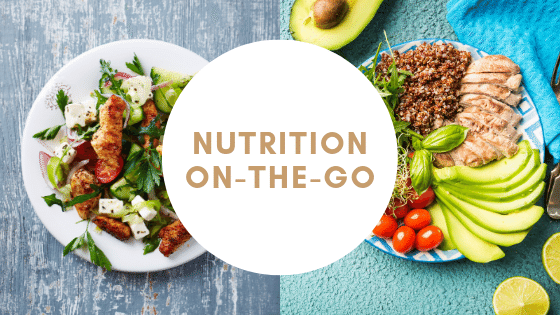 We all know that travelling can sometimes "get us out" of our healthy routine. Whether it is a vacation or a business trip, planning simple, yet effective strategies beforehand will help you to make the best choices and eat healthy during the time you are away. With everyone looking to travel during the festive season, here are 5 useful tips you can refer to for eating and hydration while travelling as well as packing food for your trip.
1. Bring your water bottle with you
Hydration is very important and it's an easy thing to get right. Bringing your own water bottle and filling it up at any chance you get is a great way to guarantee you are staying hydrated. Additionally, you are doing our planet a favour (make sure that there is clean tap water available where you're travelling). Try to aim for at least 2 to 3 litres of water daily even if you're travelling to a cold environment. If you're going to a hot and/or humid environment and planning to do a lot of walking, you can also pack electrolyte tablets and add it to your water as well.
2. Have your snacks packed and ready
Packing snacks is very important when it comes to keeping to your regular diet while travelling. Avoid being hungry and get a quick, small bite at least every 3 hours. That way, when you get to grab lunch or dinner, you wouldn't be so hungry that you would be wanting to eat everything on the menu. Make sure you pack snacks with enough fibre and protein like nuts and seeds, fruits, veggie sticks, oatmeal packs, cheese sticks, yogurts, protein bars, whole wheat crackers, hummus or peanut butter. Even foods like hard boiled eggs or sandwiches are a great snack to have with you.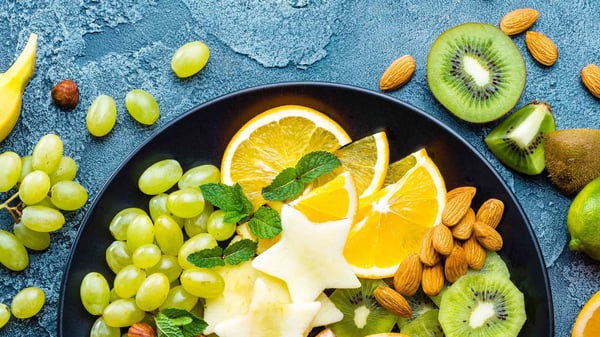 Healthy snacks can be a lifesaver when you are travelling and on-the-go!
3. Always good to have on-the-go: Fruits and vegetables
Just because you're travelling, it doesn't mean fruits and vegetables don't exist! If you can't bring them from home, swing by the local supermarket and get a bunch of them for your daily vitamin and fibre needs. Pick some that are easy to carry around like apples, pears, bananas, carrot sticks, celery sticks, etc. Store them in your hotel room and grab 2 or 3 options with you every day. Also, commit to eating vegetables with every meal you have.
4. Eat at home before you catch your flight, bus or train
If you are catching an early morning flight, have breakfast at home. If you're travelling late at night, have dinner before you go. That way, you won't have to pick whatever food the airport or train station is selling, which might not be that tasty or healthy.
5. Avoid empty calories as much as possible
Empty calories are exactly what their name describes: calories without nutritional advantages or calories from solid fats and/or added sugars with no nutrients. A few examples include beverages like sugary sodas, energy drinks, fruit drinks, ice cream, cakes, cookies, pastries, etc. Besides providing nothing more than calories, eating this a lot is one of the main reasons our gut gets out of balance and routine. So, try to stick to your healthy packed snacks and water. Besides being healthier choices, you will feel lighter, more energised and you will be less likely to have gut discomfort.
Our approach to nutrition at UFIT focuses on implementing habits that you can stick with for life to become a healthier version of yourself through better nutritional choices. Find out more about nutrition on-the-go and healthy snacks with us.
---
ABOUT THE AUTHOR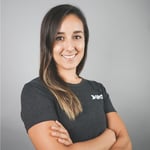 Pamela started her college studies in Engineering. She spent a year in the US, where she was part of an inspiring bootcamp community which changed and impacted her life in a very positive way. Upon returning to Mexico she did a 5-year degree in Nutrition (with a clinical approach) and is also a Level 2 Anthropometrist (body measurements) by the International Society for the Advancement of Kinanthropometry (ISAK) and a Certified Personal Trainer. Pamela finds passion in guiding people through a lifestyle change that they will stick with for life, not just for several days or weeks.