We are excited to announce the revamped Small Group Training Sessions at UFIT one-north. The sessions will run during lunch time from Monday to Friday at 12-1pm and on Saturday mornings at 9-10am. Each session has a different emphasis to ensure you are hitting all your training goals. Whether you are looking to improve your strength and learn correct lifting techniques or get your blood pumping and improve your cardiovascular fitness, there is something for everyone led by our highly-qualified UFIT coaches.
There are many benefits to training together with a group, here are the 5 main benefits of training in small groups from our UFIT one-north Personal Trainer Lizzie Corbett for you to be excited working up a sweat!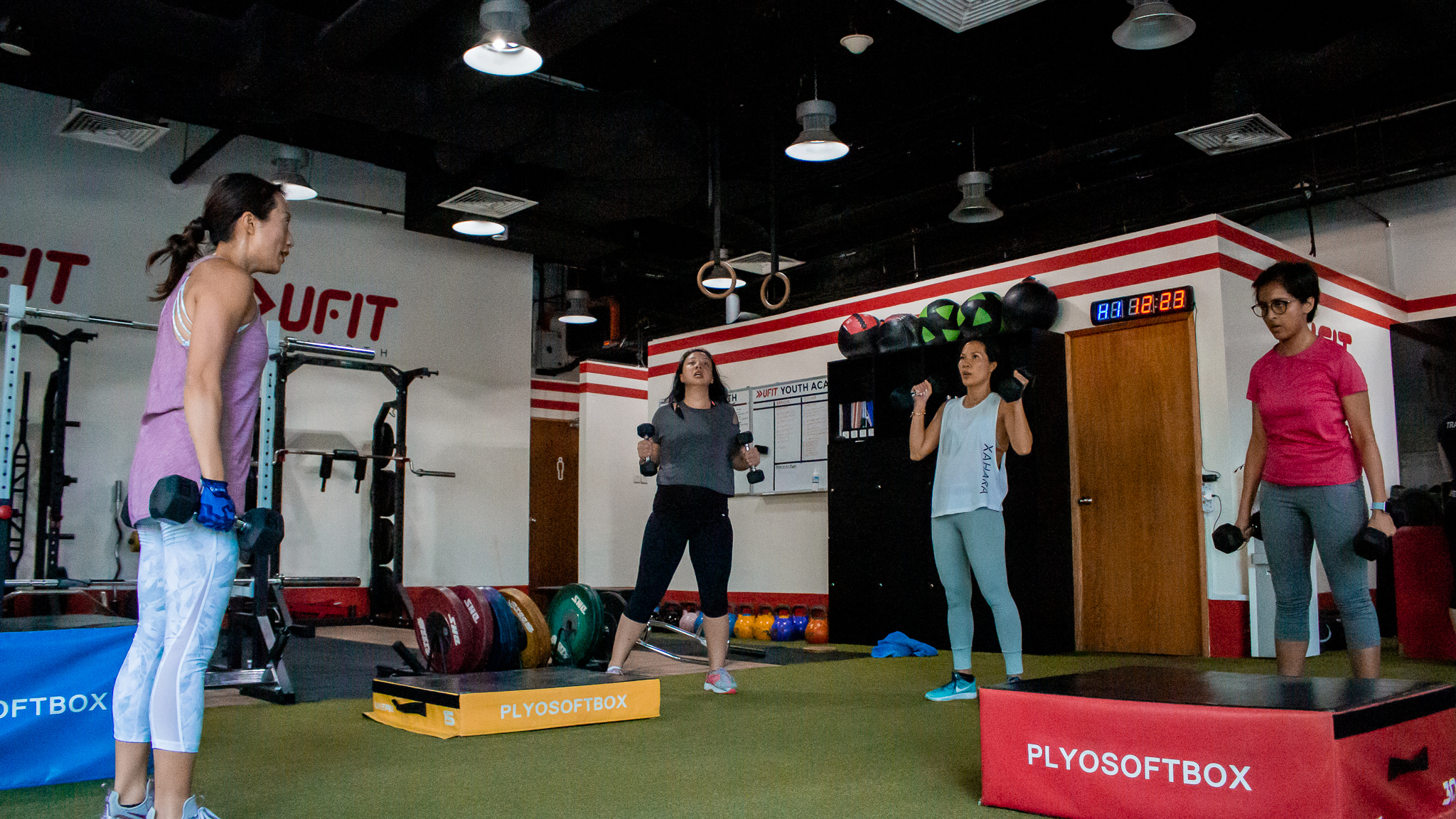 1. Motivation
You get to exercise with like-minded people all trying to achieve similar goals. Small group training sessions bring a competitive edge in a supportive and friendly environment. Being part of a social group can also have huge benefits to your mental health too!
What the science says: 'Social support among groups of friends is more likely to improve exercise adherence and weight loss.' (Wing and Jeffery)
So grab a friend (or a stranger) and come try a session out, we know you'll be back for more!
2. Personalised time with your UFIT coach
There will never be more than 10 people in each session, this is to ensure all members get our focused attention when it comes to exercise technique, progression and the use of all the equipment. There will also be no chance to hide behind others, thus giving you the opportunity to work to your full potential each session. You will also see the same coach on a regular basis, this is so we can get to know you, understand your fitness levels and understand what you need to work on most.
What the science says: 'Resistance training under the supervision of a Personal Trainer leads to greater 1 rep max strength values, greater work out intensities, and greater rating or perceived exertion values.' (Ratamess et al)
Our coaches will make sure you push yourself to ensure you hit those fitness goals.
3. Variety of Exercise
We have designed a structured weekly program to make sure you get the benefits from both strength and high intensity training. Monday, Wednesday and Friday sessions will focus on movement patterns such as a squatting, hinging, core strength and upper body pushing/pulling movements. This will help strengthen your body, improve your posture and reduce your chance of injury.
Tuesday, Thursday and Saturday sessions focus on raising your heart rate, increasing your blood flow and improving your lung capacity. This will help with cardiovascular fitness and weight loss.
Our UFIT coaches will design the sessions to challenge you, give you variety but also ensure you are making progressions.
What the science says: 'the combination of aerobic exercise and resistance (strength) exercise improves glycemic control and reduces several cardiovascular risk factors more than either type of exercise alone.' (Armstrong et al)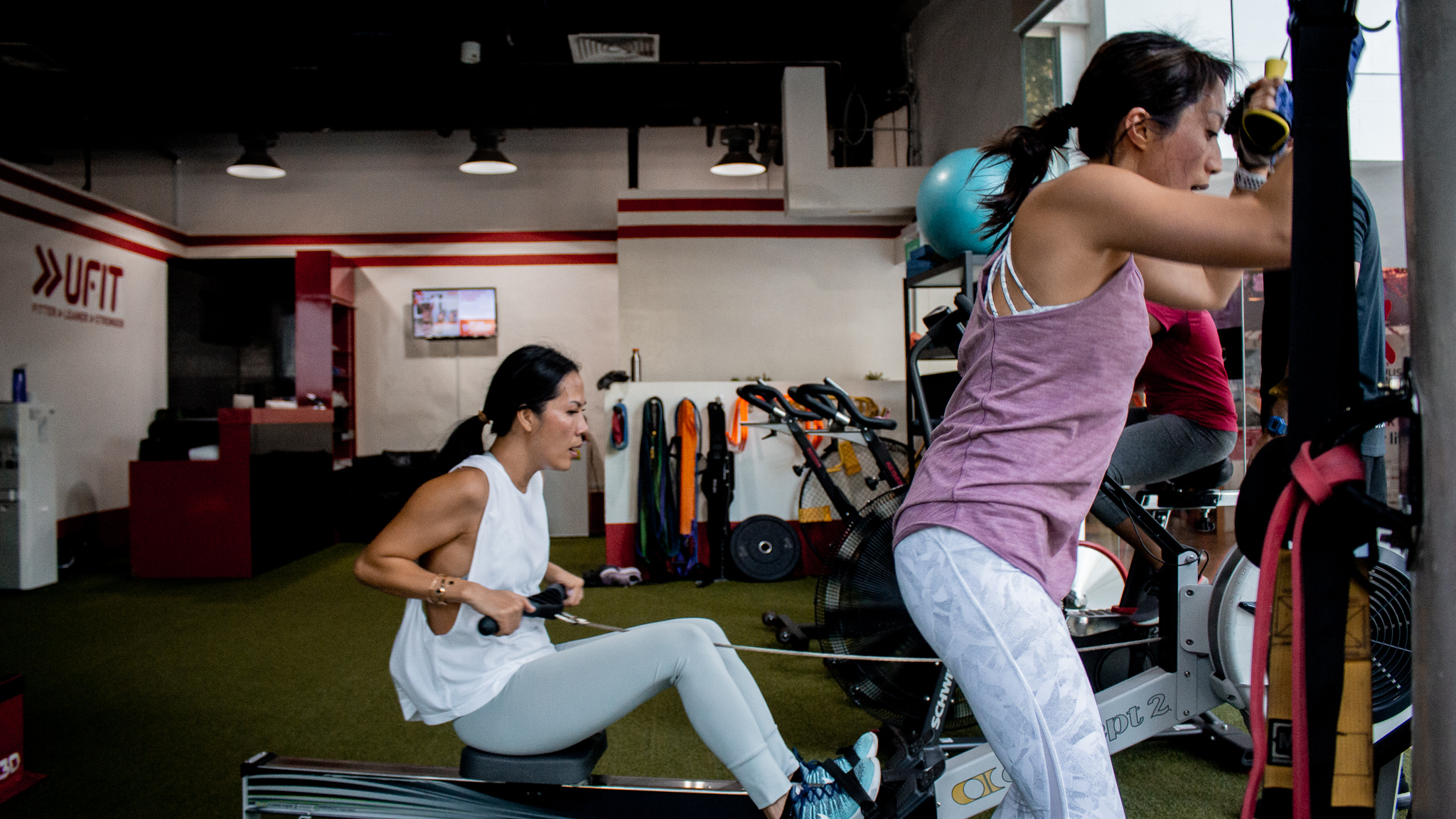 4. Consistent training times and sessions
You know you can rely on us to run quality sessions week in, week out. Being in a routine makes it harder to make excuses not to work out. You can plan your day knowing when your next training session will be, and all our sessions will be done by 1pm so you have the rest of the day to yourselves to catch up with your busy work and social lives.
What the science says: 'Adults should get at least 150 minutes of moderate-intensity exercise per week. Exercise recommendations can be met through 30-60 minutes of moderate-intensity exercise (five days per week) or 20-60 minutes of vigorous-intensity exercise (three days per week).' (ACSM)
We run 6 sessions per week that will definitely make sure you can hit the recommended guidelines!

5. Setting and reaching your fitness goals
Everyone will have slightly different training goals - having a small group means that we can cater for everyone. If you are carrying an injury we will make sure we can adjust the training to suit you. If you are already hitting your fitness goals we will enhance the session to make sure you are challenged. With our group sessions, it is not "one size fits all", we will give you progressions and regressions on any exercise when needed.
We will help you set goals, track your progress and record the improvements you have been making in the gym!
What the science says: 'Goal setting is one of the most important skills taught to athletes in order to help them achieve optimal performance. The goal-setting process helps athletes understand where they are currently and also where they want to go.' (Human Kinetics)
So whether you are training for your next running competition, returning from injury or want to get stronger and fitter we will help you.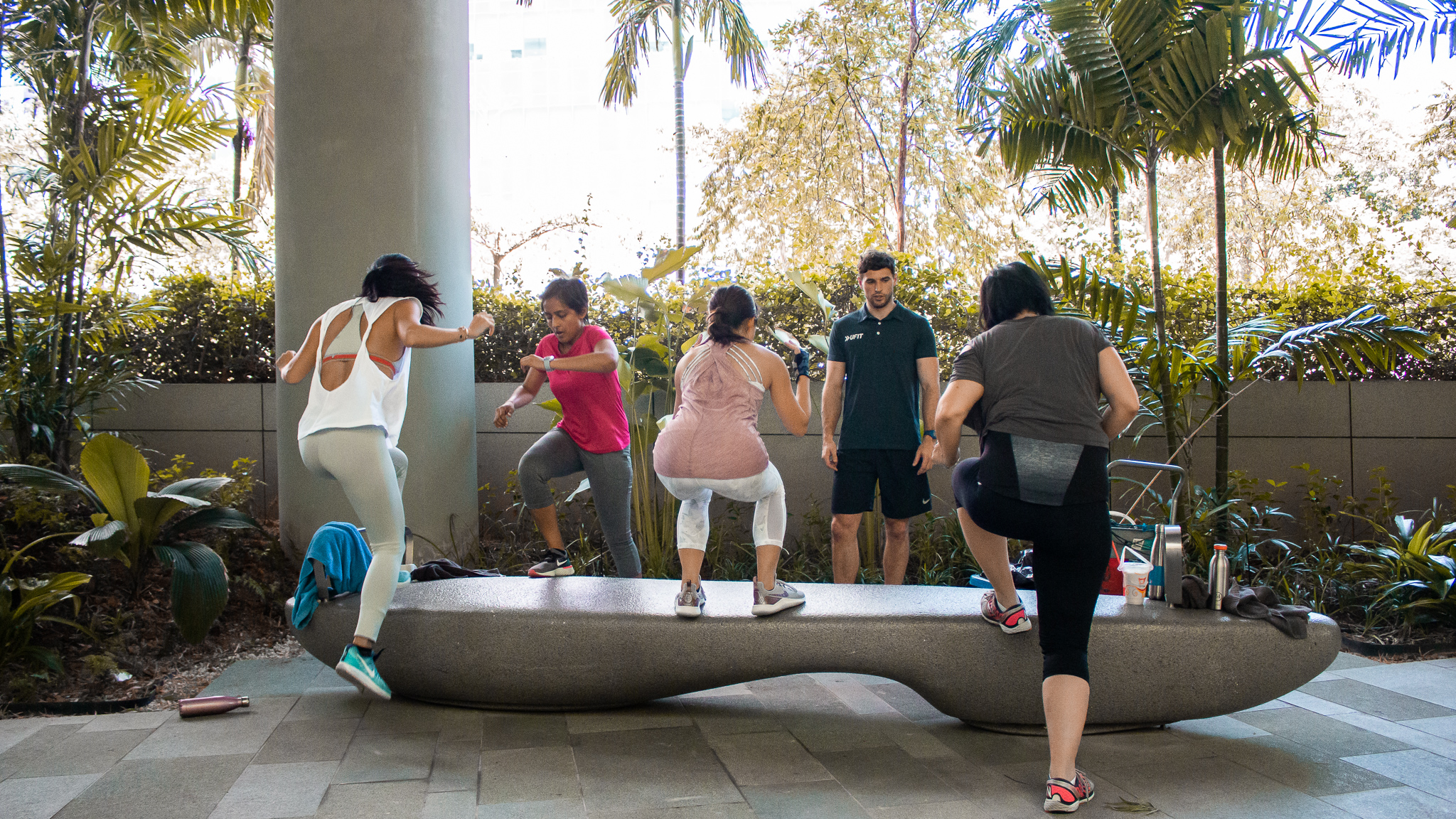 We hope to see you benefiting form our group training sessions soon!
---
ABOUT THE AUTHOR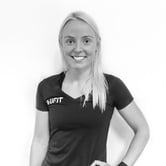 Lizzie Corbett's journey in the fitness industry started when she joined the Royal Air Force (RAF) of the United Kingdom as a Physical Training Instructor when she was 18. As a coach, she uses her military experience to unlock her clients' potential, both mentally and physically. Her motivation lies in being part of her clients' journeys to achieve their goals.