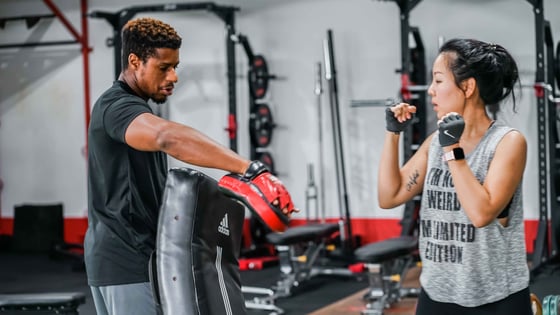 Let's be honest, we likely complained at some point about how much room our running shoes take up in our luggage and made a silent promise if we pack them they will get used - which is not always the case! Here are 4 ways for you to get back to your fitness routine after a holiday.

When we travel, most of us can say that we happily pack our fitness gear and trainers with the intention of doing a workout or two - only to then unpack the cleanly-folded, unused items upon our return. Let's call these periods "exercise downtime". They can last for a few days, a week or maybe longer. Unfortunately, the longer they last, the harder it seems to jump back into an exercise routine. But never fear – it can be done and with the right plan in place and mindset. You can be back into your regular healthy workout routine before you know it.

1. Create a plan
This is the first step. It doesn't need to be complicated nor does it need to be so detailed that you fill the monthly calendar. Simply focus on the upcoming week, think about your existing commitments and then highlight areas where you can fit in some exercise.
Now if you've just returned from a big trip and you have a hectic week getting back into work or managing the kids – don't be hard on yourself if you can't make your regular 5 training sessions a week. Simply try for a number that is realistic, like 3 and then add in some extra if you find the spare time. It is better to set yourself an achievable target than to aim for something unrealistic and then having to manage the feeling of failure that might come along with it!
2. Phone a friend
Accountability partner - find someone close to you that will keep you in check with your goals. This person needs to be someone that is supportive and at times tough. In fact, the best way to do this is to get them to join you as a workout buddy! Or, you may even ask your UFIT #IgnitingGreatness Trainer to do this for you. If you set out a training program for the week, ask them to check in with you to make sure you are on track. It won't take long before you'll do this without anyone checking up on you. However, the mere idea that someone is going to ask if you've done your training is usually enough to kick yourself into action and get it done!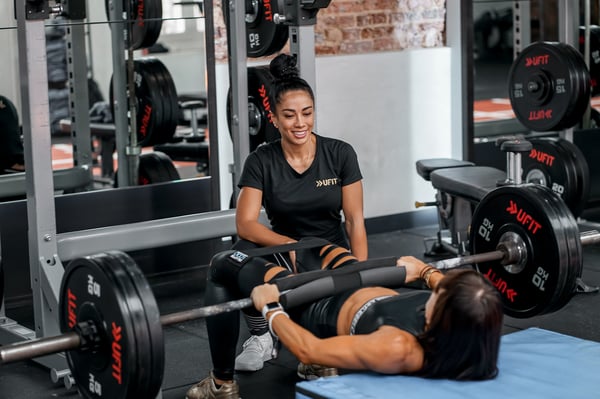 3. Preparation
Book your PT sessions in for the week, or sign up for your Bootcamps classes. This way you've already made a commitment to go and you will be less likely to cancel or not show up. No one wants to let your trainer down or lose the money you have invested in your health – so in this case you've got two reasons to go.
Simple steps like preparing your gym clothes the evening before and placing them somewhere accessible can also make those early morning starts a little bit easier, or save you from realising that you've forgotten your gym kit as you're leaving the office at the end of a busy day. This ensures all early birds and night owls are covered!
4. Sleep and Rest
The one area that most of us don't get enough of. Isn't it true that after a holiday we get back into our normal daily routine and often feel like we need a holiday just to recover from the holiday? Sometimes we are jetlagged, other times we tried to squeeze in too much or we may just be out of routine. This is the time that you also need to listen to your body. Sleep is so important for our daily health and when we feel too tired that we can't even think, the last thing your body may need is a workout where you "smash" yourself. Sometimes we need to take a step back and think about what works for us in that moment, even if it means deviating from our regular schedule. In this case, maybe a walk, Yoga or Pilates, or even a short meditation will do you more good than intense exercise. Remember that we need to look after our mental and our physical states in order to achieve more optimal health.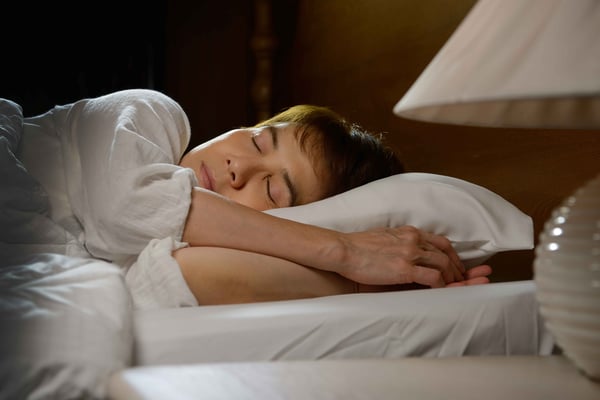 Getting back into your exercise routine after a holiday is achievable with the right steps in place and a little patience. You will be back in no time!
SPEAK TO OUR FRIENDLY REPS TO ENJOY 10% OFF PERSONAL TRAINING PACKAGES UNTIL 15 JANUARY 2020