KAI YUAN
Hub Manager at UFIT one-north & Personal Trainer
Kai got into fitness at the age of 15, participating in various sports such as waterpolo and dragonboat racing. He loved the camaraderie that came with being part of a team.

After six years of working in the police force, Kai got diagnosed with a herniated disc in his lower back, which caused him great discomfort. After consulting a physiotherapist and receiving proper fitness education, he began strength training and was able to live pain free. Seeing first hand the numerous benefits proper education and training had on his life ignited his passion for fitness, and he began to purse a career in the industry.
To Kai, being fit and healthy is more than just looking good. It's about living better both physically, mentally and even emotionally. It's about being able to carry your child and grandchild, even in your golden years!
KY speaks Chinese & English.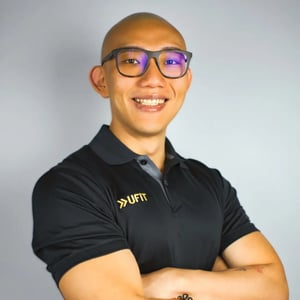 "Whatever the mind can conceive and believe, it can achieve."
Qualifications
The American Council on Exercise Personal Trainer Certification