Dave struggled with his weight growing up. He was always out of shape and could barely pass his fitness tests in school. As he got older, he knew something had to change. He started exercising regularly in the gym and as he started to see results, his friends began approaching him to ask for help to do the same. That's when he found his calling as a coach.

Dave always takes the time to get to know his clients on a personal level and believes this is important to enable him to fully support them on their health and fitness journey. He particularly loves working with clients who have body re-composition and strength related goals.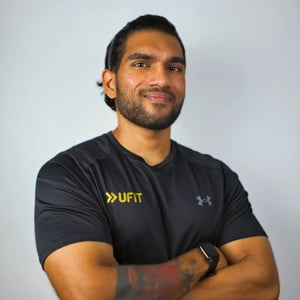 Qualifications
ACE Certified Personal Trainer
RTS Level 1
Diploma in Sports Business and Personnel Management
"What your mind can conceive and believe, it can achieve."
Get in touch with us
Book Your free Health Consultation